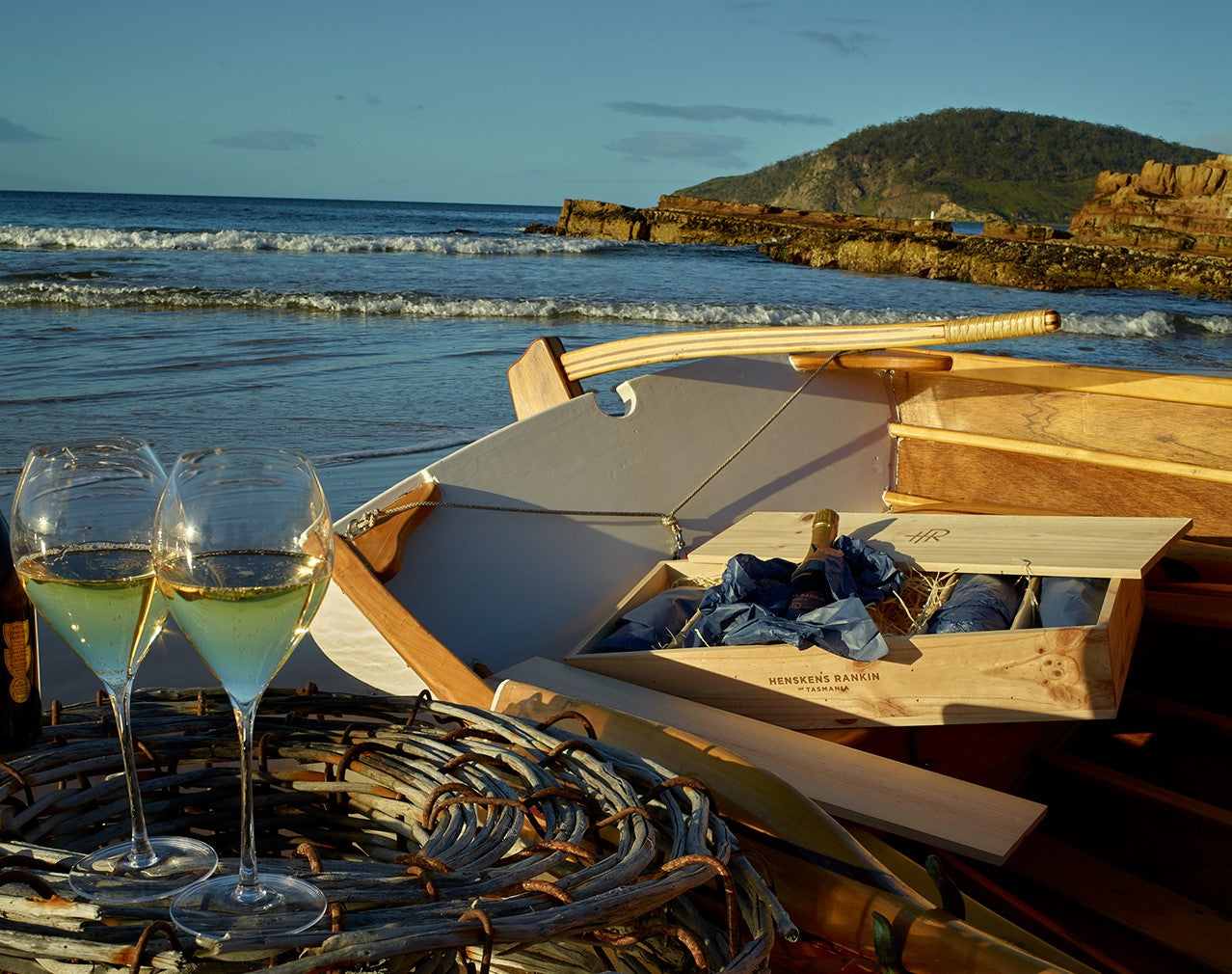 We make wine on an island, a rock at the end of the world some would say. We see things differently. This wild isle of ours - it rewards patience and the results speak for themselves.
Our interest in winemaking started early.
Frieda at eight years-old, on a dairy farm in Aotearoa New Zealand, treading grapes in her mother's bread-pan. She poured the juice directly into bottles, but did not cap them securely, so when fermentation started the fizzy mess spilled all over the floor. You could say fizz has always been her thing.
Growing up in a leafy Melbourne suburb, David aged eleven, started making wine from fruit growing in the family garden before moving on to make more conventional reds. We still have that first bottle of plum wine around somewhere.
David had been coming to Lutruwita Tasmania most of his life for study, play, work so maybe settling here was just a matter of time. Wearied of a peripatetic existence as an agricultural scientist, in 1999 Frieda bought a one-way ticket to nipaluna Hobart, sight unseen. With a bad habit of making friends with winemakers where-ever her field-work took her, when her research area moved off the island, determined to stay, she decided to join them.
Fascinated by sparkling wine the decision to specialise in making it came naturally. In 2010 Henskens Rankin of Tasmania was founded with just two tonne of fruit in tiny parcels and a vision of creating distinctively Tasmanian styles of sparkling. Based in nipaluna Hobart, exceptional fruit fruit is sourced from sustainablility-minded growers throughout the island.
The approach to winemaking is deliberately small-scale and artisanal, always seeking to maximise quality. Doing crazy things carefully.
Unashamedly luxurious, Henskens Rankin of Tasmania is founded on the principle that luxury is ethical. This guides the winemaking and choice of partners. It extends to every aspect of the business, particularly the supply chain: wherever possible materials are ethically-sourced and packaging re-useable, compostable and/or recyclable. From 2020 all Henskens Rankin wines are completely vegan friendly. It's a journey in progress.